Crafty beers for awesome people.
Our mission is to use our passion for brewing, to craft quirky and traditional beer, for people to enjoy.
When you visit, you'll notice we've got a bit of everything for you to enjoy. Enjoy some beers by the flight or pint in our taproom and outdoor beer garden. If you're hungry, we've got that covered as well! Also, stay for games, live music or whatever fun we can wrangle up. For all you awesome people out there, we are for you!
*Click for all upcoming events*
Saturday, Oct. 19 | 8:30 - 11:30 p.m. - Live Music ft. Jordan Rode
Saturday, Oct. 19 | 9:45 - 11 a.m. - Taproom Yoga w/ Erin Teegardin
Phone
419-419-2739
Location
213 E. Crawford St.
Findlay, Ohio 45840
Hours
Closed on Mondays
Tuesday - Thursday
11 a.m. to 10 p.m. (Kitchen accept orders up to 9 p.m)
Friday & Saturday
11 a.m. to Midnight (Kitchen accept orders up to 10 p.m.)
Sunday
11 a.m. to 10 p.m. (Kitchen accept orders up to 9 p.m.)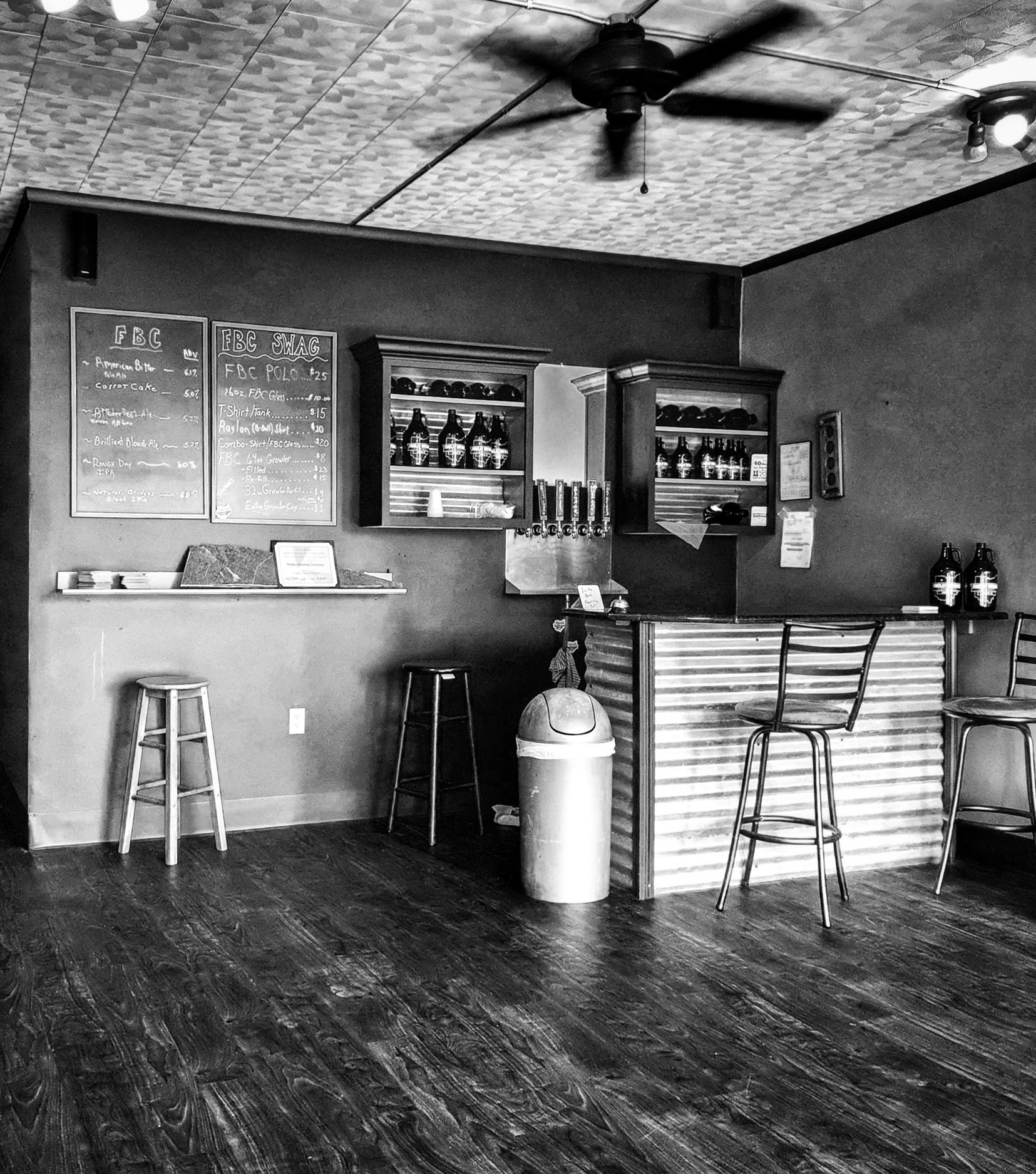 Way back in 2006, Borat was popular, Italy won the World cup, Pluto was downgraded to a Dwarf Planet and several brew noobs from Findlay thought it could be "pretty cool, I guess" to open a brewery one day. Now, here we are! It may not be the most interesting story, but it's ours!
After brewing for a few years, we decided to upgrade our brew equipment from a pot on Steve and Susans' stove, to a Sabco Brew-Magic system. With six of us involved at the time, it was an easy purchase!
Four years later, we made our "pretty cool" dream come true, and opened Findlay Brewing Company on North Main Street! Brewing on our Sabco system only allowed us to end up with a couple 1/6 bbl kegs each brew, so we were only open on Friday nights, and mainly distributed kegs around the Findlay area. Happy that we had wonderful customers, but frustrated with being able to make a limited supply, as well as fend off floods and a fire, we started looking for a building and a loan to start Findlay Brewing 2.0.
We couldn't be more excited to be at our new home on Crawford St. in downtown Findlay. We hope you can come by, have a beer, eat some food, hang out and take a growler to go.